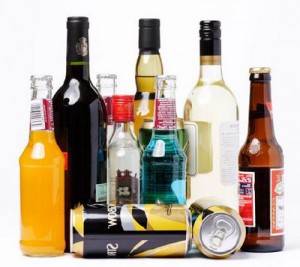 A recent study that surveyed over 10,000 teens, found most used alcohol and drugs before adulthood. This could become a possibility of setting up youth for a lifetime of substance abuse. The study results indicated that by late adolescence, 78 percent of teenagers reported having consumed alcohol; 47 percent having reached regular drinking levels of at least 12 drinks within a year; and 15 percent having met the criteria for lifetime abuse. The opportunity to use illicit drugs was reported by 81 percent of the oldest adolescents, drug use by 43 percent and drug abuse by 16 percent.
ICAN's youth programs are targeted at preventing youth substance abuse with early education and positive decision making skills. Our life skills programs like Botvin's Life Skills (A comprehensive program that addresses all of the most important factors leading adolescents to use drugs by teaching a combination of health information, general life skills and drug resistance skills), Second Step Program (This program is a long-term intervention that builds skills consecutively with the intention of preventing alcohol, tobacco, or other drug use and promoting healthy decision-making and positive, healthy youth development), and Too Good For Drugs (This program includes activities to strengthen knowledge, attitudes, beliefs, and skills which research has shown to be effective in preventing drug use and violent behavior) make a proven difference in youth attitudes toward substance abuse.
We invite people to see our programs in action by getting involved through a variety of ways beyond financial support. We have our needs and in-kind support is a way to provide items we are directly in need of. There are also many volunteer opportunities whether you are looking to work with ICAN youth,  assisting in an administrative capacity, supporting our special events, or many more opportunities to get involved! There are also many opportunities to make a difference through our partnership with the Chandler Coalition on Youth Substance Abuse (CCYSA).
This study shows the immediate need for ICAN programs and you can show your support by joining us in creating a positive future for youth and the community!